Why the Direct Primary Care Model?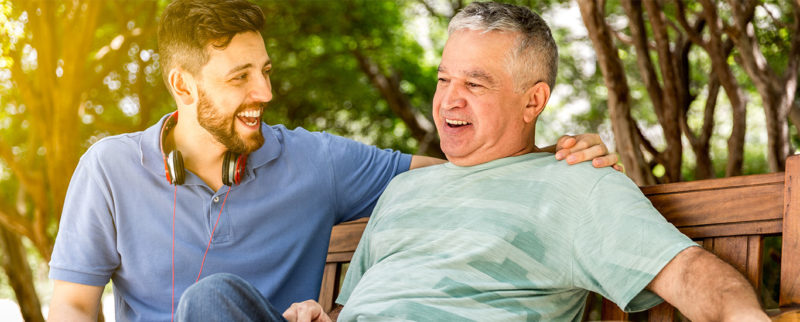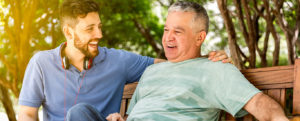 Direct Primary Care: What to Expect
Our patients tend to reduce their healthcare costs significantly because we cut out insurance companies and don't have the bloated overhead that comes along with most insurance plans. Instead of having your treatment and healthcare services billed through insurance, when you see your primary care doctor, you'll pay a monthly membership fee for your primary care, directly to our Brier Creek primary care office, and this pays for our medical services. Without the need to pay deductibles and other assorted medical bills, our direct primary care model can save you money over time.
"Switching to Dr. O'Connell was a HUGE cost savings. I have a high deductible HSA plan and after 3 visits with my former provider, I had paid for my entire annual membership with Sentinel." -Jennifer
In some ways, a visit to Sentinel Primary Care is similar to any other primary care visit in Raleigh. However, our relationship-based direct primary care model ensures you are the center of attention at each visit. You'll be greeted by a cheerful office staff and receive top-notch, comprehensive medical care at each visit because we are passionate about keeping watch over your health. To meet this goal, we schedule each appointment in longer blocks to give you quality one-on-one time with Dr. O'Connell.
We also offer substantially-discounted onsite labs and can refer for discounted radiology studies. If a complex procedure is required or if you or your family member needs to see a specialist, we are happy to refer you and will continue coordinating your care.
"Dr. O'Connell is easy to talk to and he will spend as much time [as needed]. 

The practice is very accommodating and I really enjoy coming here."   – Carol
How Much is Covered Under the Direct Primary Care Membership Fee?
Your monthly membership fee covers unlimited office visits including annual physicals and most clinical services including:
• In-office blood draws
• Flu Vaccine
• EKG
• Skin biopsies and skin tag removal
• Spirometry
• Access to discounted lab work
• Shoulder injections and other orthopedic injections
• Drainage of skin abscesses
• Ear wax removal
Is the Direct Primary Care Model Right for You?
Our direct primary care model in Raleigh empowers you to seek treatment when you need it, as opposed to when your insurance company says you can.  Whether you have work-funded or private health insurance, are a Medicare recipient or have no insurance at all, you can still become a member of Sentinel Primary Care. Your membership fee can also be paid through a Health Savings Account (HSA) or Flexible Spending Account (FSA).
Testimonials from our Direct Primary Care Members
Let's Do Primary Care Better Together
Now that you understand how our direct primary care model works, we'd like to invite you into our office for an initial visit.
At Sentinel Primary Care, it is our goal to promote health and good living in all of our patients. Let's craft a comprehensive health plan for you together as you enjoy convenient access to top-notch care via in-person and video visits, email, phone, or text.
Schedule your initial visit with Dr. O'Connell today!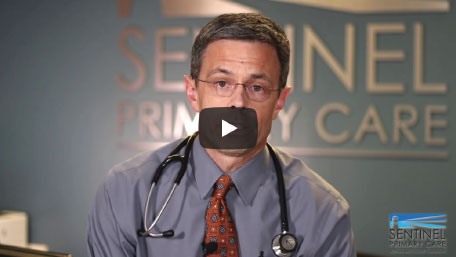 Why you should look into direct primary care in Raleigh
The direct primary care model of providing health care lets you trust that one person will be available to help you with your health care challenges with minimal wait time for an appointment, for a predictable cost, and without a waiting room full of patients who all need to be seen by the same person. That same doctor is available for email and telemedical consultation outside office hours.
In the DPC model, you can get to know your doctor, and your doctor gets to know you. The patient base is limited, and the calendar is kept under-scheduled, rather than over-booked. Tests and minor procedures can be done in the office. Patients receive an annual physical tailored to their health and concerns and can discuss the results and treatment plans in as much detail as they want.
Your doctor is not worried about who else he has to see before the end of the day, or whether he will meet the performance standards set by the practice management company that runs the practice. Your doctor is not limited by insurance regulations about whether you need referrals to specialists or might need a prescription for treatment that an insurance plan won't cover.
Same-day appointments
Same-day or next-day appointments are usually available, and the monthly fee may be less than the cost of an urgent care visit that's not part of an insurance plan's in-network coverage.
The cost of membership in a DPC practice qualifies under the ACA. People who have insurance coverage may decide to select a plan with a higher deductible and cover the monthly fees with HSA accounts. Many patients find their total annual health care costs are the same, if not significantly less, and they are much happier with their health care. We can't promise to keep you out of the hospital, but we can promise that we will do our best to help you manage and control chronic conditions so that you avoid the outcomes that will put you in the hospital.