Sentinel Primary Care – Our Mission
Doing primary care well requires not only the technical know-how of medicine but a heart for the individual relationship.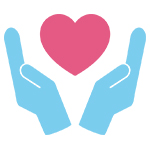 Sentinel Primary Care is proud to donate a portion of our care to those who lack access to medical care because of financial hardship or ineligibility for government programs in Raleigh, North Carolina, and surrounding areas. Our mission to provide quality primary care to all persons comes from our belief that medical care, like education, is a "public good" and "social service" that is essential to human dignity.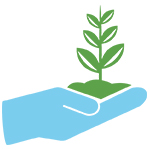 At Sentinel, we understand and recognize that medical care differs from community to community. By donating a portion of our care to uninsured patients in our community, we position ourselves to advocate on their behalf and provide top-notch primary care in Raleigh that they need to treat their illnesses and improve their quality of life.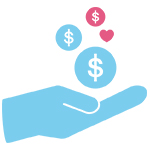 We are a 501(c)(3) nonprofit organization and welcome your financial contributions to support our mission. Our donated services are supported by private donations, and we do not receive federal, state or county funding.
Who Can Receive Donated Care
In order to receive donated services from Dr. O'Connell, patients must be uninsured, go through our new patient screening, and have a household income that is less than 300% of the U.S. Department of Health & Human Services Federal Poverty Guidelines. For more information, review our eligibility requirements.
How to Get Involved
You can support us in two ways. First, you can make a tax-deductible contribution to Sentinel Primary Care. Second, if our charitable care spots are full, you can sponsor an uninsured individual who is on our waitlist so that he or she can join Sentinel Primary Care as an annual fee member. By paying an annual membership fee on behalf of someone who can't otherwise pay, you'll give them immediate access to the full primary care services of Sentinel Primary Care. Sponsorships may be tax deductible. Remember to speak with your tax advisor about your particular circumstances.
"My wife and I really like the fact that we can talk to Dr. O'Connell, or come see him when we need him." ~ James
Let's Do Primary Care Better Together
Now that you understand how our direct primary care model works, we'd like to invite you into our office for an initial visit. When you become a member you'll gain access to medical care, short wait times, longer office visits with Dr. O'Connell and much more.
At Sentinel Primary Care, it is our goal to promote health and good living in all of our patients. Let's craft a comprehensive health plan for you together as you enjoy convenient access to top-notch care via in-person and video visits, email, phone, or text.
Schedule your initial visit with Dr. O'Connell today!