Flattening the Curve: Trying to Slow the Spread of Coronavirus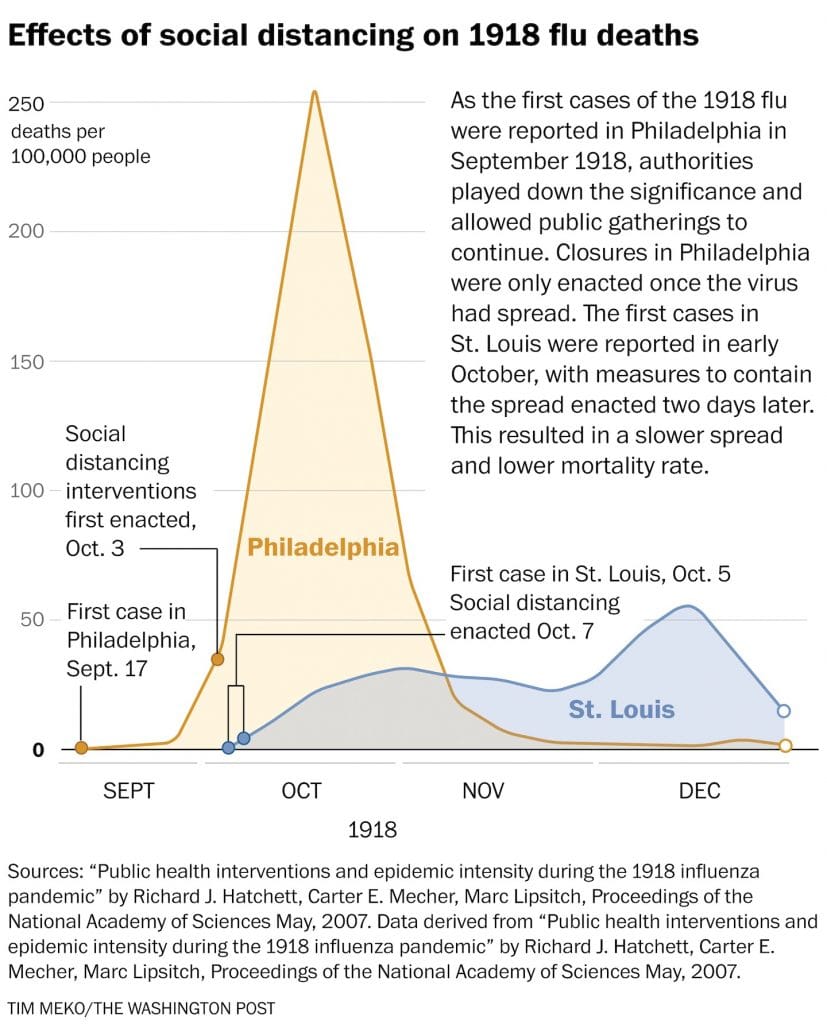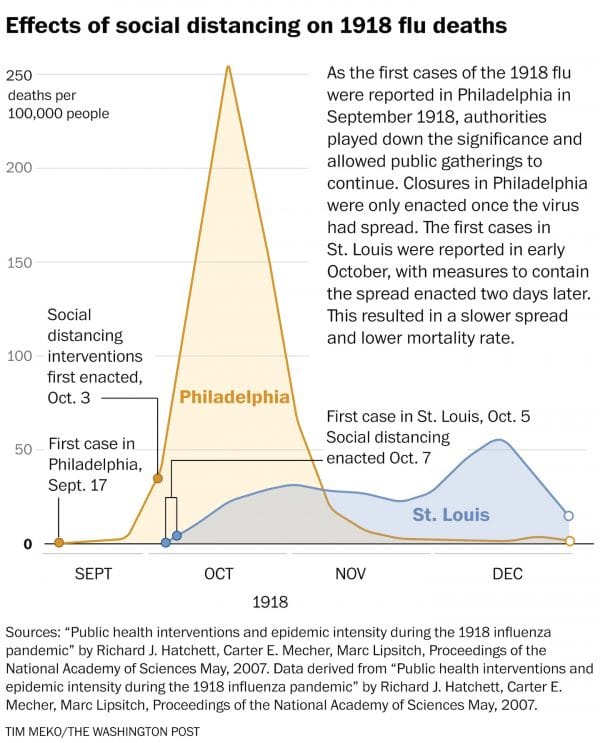 North Carolina's schools are closed; the stock market is a roller coaster; NC's governor has banned gatherings over 50.
Society seems upside down, and it has an unnerving feel, so the question is: how does this make sense? How does all this Herculean effort help? Separate from debates over how intensive the isolation efforts should be, the rationale for these efforts turns out to be pretty interesting and straightforward. Read more below.
The way the Herculean effort helps is to slow the rate of people coming down with life-threatening infection, that way the healthcare system can keep up.
Think of it this way: imagine a small, isolated hospital with five ventilators, imagine that over the course of the pandemic 10 people in the area will become sick enough to need a ventilator. If those 10 people fall ill all at once the hospital will be overwhelmed and 5 of the 10 people will die for want of a ventilator. Imagine instead those same 10 people fall ill over the span of many weeks so that only a few people at a time need a ventilator. Now the resources of the hospital can keep up so that everyone has access to a ventilator in their time of need.
The graph here has achieved minor fame recently in discussions on slowing coronavirus' spread, the graph illustrates mortality in the 1918 flu pandemic in Philadelphia versus St. Louis:
As you can see, both cities experienced about the same cumulative mortality (actually a little lower in St Louis). However, Philadelphia experienced it quickly and St. Louis slowly. In a Philadelphia-type curve, the healthcare system can become overwhelmed; whereas in a St. Louis-type curve, the healthcare system has a better chance of keeping up.
Ultimately, this is what's behind all of the efforts at isolating ourselves from one another.
I wish you good health in these uncertain times!
Dr O'Connell
About Sentinel Primary Care
Sentinel Primary Care has offices in Brier Creek, just off the highways for easy access. Dr. O'Connell has been seeing patients who needed testing for COVID-19, and his office has adopted protocols that protect patients and staff during the pandemic. As a "direct primary care" practice, members can schedule a tele-health appointment for no extra charge. To learn more about our practice view our "Meet Sentinel Primary Care" video playlist. Those considering Sentinel Primary Care are invited to contact us to schedule a tele-health call.